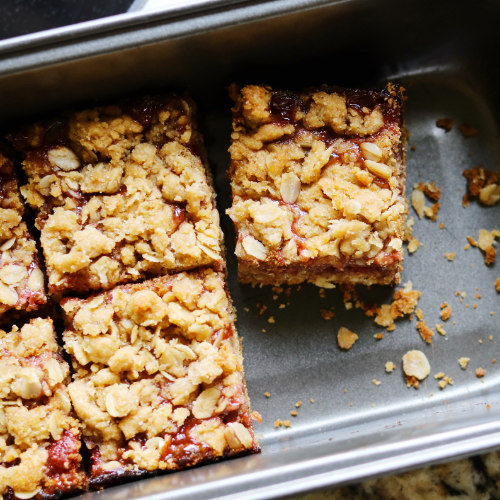 Ingredients:
Makes 5-7 small flapjacks 
260g oats
150g coconut sugar (or replace with a banana for a low sugar version)
70g raspberries (fresh or frozen)
50g sunflower seeds
50g cashew nuts
4tbs maple syrup
160g butter/coconut oil
1tsp cinnamon
1 tsp vanilla extract
A pinch of salt
Method:
Heat oven to 200C/180C fan/gas 6.
Melt the butter/oil, coconut sugar and syrup in a pan on a low/medium heat. Don't allow it to burn. Once it is bubbling remove from the heat and set aside.
In a mixing bowl combine the oats, seeds, nuts, berries, (banana) and salt. Once mixed pour in the ingredients and mix with the melted liquid.
Pour your tasty mixture onto a lined tray and spread out until an inch thick.
Pop in the oven and bake for roughly 12/20 minutes. Then set aside to cool for 10 minutes on a rack before cutting into slices.