We're In This Together.
Starting your journey in revolutionary health is a huge step – I refuse to let it go unnoticed! At the same time, however, there's no doubt that it's going to be a struggle at times. Nobody gets into a rut with their wellbeing intentionally. Whether it's emotional eating, hormonal imbalances, a stressful lifestyle, you name it – everyone needs a helping hand along the way.
For that reason,  I've teamed up with some of my absolute favourite brands to give you a whole load of treats. From discounts on supplements to a healthy day out, there's something to pick you back up when it feels like things are only heading down.
Your gifts
10% off all Consultations
I want you to feel like you always have all the support you need. If you feel your symptoms should be observed more closely, you can contact me at any time for an appointment. The body cannot heal without proper nutrition, so as a Reinvent member, you'll get 10% off all consultations as a reward (and a thank you!) for already taking care of your nutritional lifestyle.
       2. 10% off all products at https://naturaldispensary.co.uk/
  
If you've been recommended supplementation by myself or another specialist, you'll be happy to know you don't have to pay full price as a Reinvent member. With every purchase, you'll receive 10% off.
Ready to explore the wider world of health?
The Natural Dispensary stock thousands of health products beyond supplements too, from health foods to protein powder to toxic-free cleaning products.
3. 2 months FREE with Relax Me Happy Meditation
Achieving your best health and wellbeing is as much about your mind as it is your body. Learning how to step back, relax and be kind to yourself sounds like a challenge in itself, but it doesn't have to be with meditation.
Zofie at Relax Me Happy is an incredibly talented specialist in achieving inner peace and tranquility.  As a Reinvent member, you can explore her tranquil, rejuvenating resources for free, for the first two months of your membership. Namaste!
4. FREE access to all of my nutritional therapy webinars.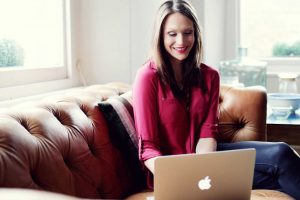 Whilst learning about how to cater for any current problems you may have, learning how to prevent further health issues can be overwhelming. For that reason, I've created a series of reliable webinars that you can listen to on the go via Soundcloud.
These are usually available for purchase to nutrition and health science students, but they're absolutely free for my Reinvent members. Tune in for fascinating insights such as "9 Ways to Detoxify Your Body", or a 101 class in what supplements are truly worth your time and money.
5. 24/7 access to the private Reinvent Community Group.
Reinvent has a strong community ethic. So many 'diet' programmes leave customers feeling overwhelmed and alone, which is half the reason they don't work. Reinvent is about changing your entire lifestyle for good – knowing there are others on the same journey as you can be wonderful inspiration. When you become a member, you'll be automatically added to the private Facebook Group where you can see others' successes, struggles and evening dinners! You can also use it to ask me any questions you may have.
6. 10% off at Beets n' Roots Cafe.

If you're Bristol based (or feeling like a little west english adventure!), you have to check out Beets N' Roots. Their entire menu is designed and health checked by myself! From delicious, culturally inviting breakfasts and brunches to plant based, nutritious afternoon sweet treats. There is truly something for even the fussiest of eaters!


7. 10% off Pink and green skincare 
Non-toxic beauty products are an incredibly important part of my lifestyle, after all, your skin is the body's biggest organ! Your beauty, hygiene and household products can truly have an impact on your overall health.
Pink & Green are a locally made, luxurious, dermatologically approved brand that I absolutely adore. Many toxic-free brands compensate in quality, but these guys have truly never failed me. For that reason, all Reinvent members get 10% off the entire range!