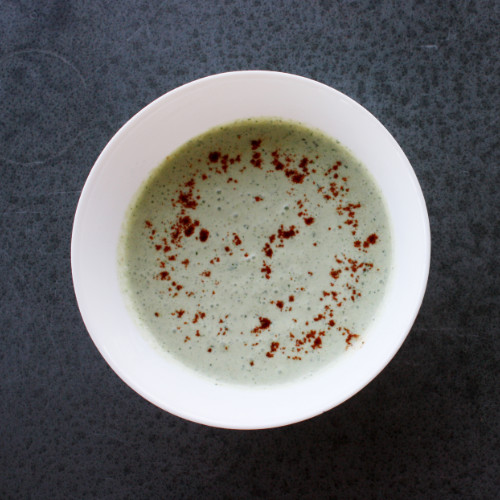 This tzatziki is another great, refreshing yogurt dip that goes well alongside a yummy dish of chili!
Ingredients:
250g Greek yoghurt
2 cloves garlic
1 tbsp extra virgin olive oil
1/4 large cucumber (peeled and de-seeded) Then grate and squeeze out to get rid of excess water.
1/4 bunch fresh dill, finely chopped.
1/2 tbsp lemon juice
Pinch smoked paprika (optional)
Salt and pepper
Method:
First of all prepare the cucumber as above.
It is important to get rid of the excess water, or your tzatiki will be watery.
Put the yoghurt, cucumber, lemon juice and garlic in a bowl and mix.
Season.
Add the dill and the olive oil.
Gently mix.
Sprinkle over a pinch of paprika (if wanted)
Refrigerate for a couple of hours, then it is ready to serve.