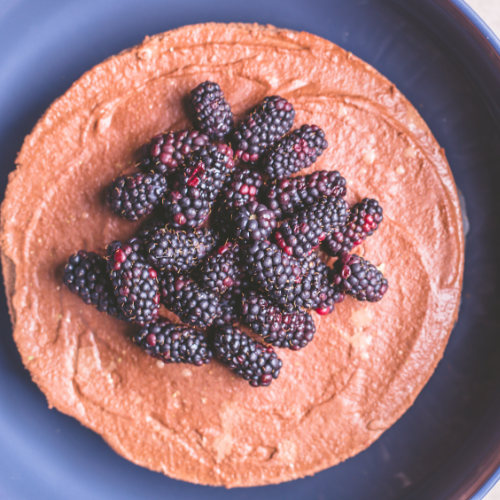 Raw Raspberry & Strawberry cheesecake
This cheesecake does need a bit of time preparing it but it's well worth it. Try it for a summer dinner party dessert.
Ingredients:
For the base…
100g ( 1 cup) pecans
100g ( 1 cup) walnuts
10 pitted medjool dates
Pinch salt
2 tbsp coconut oil
For the middle…
2 cups (400g) raw soaked unsalted cashews, (soak cashews for at least 4 hours) But need to be used straight away after.
1/2 cup coconut oil, melted
juice of 1/2 lemon
1/2 cup maple syrup or honey
1 tsp vanilla extract
2 cups of mixed strawberries and raspberries
Method:
To make the base, grind the almonds in a food processor for 1 minute.
Add the dates, coconut oil and salt and grind again until combined and almost a paste.
Spread this mixture onto an 8" cake tin with a removable base, lined with greaseproof paper and refrigerate.
To make the filling, rinse the cashews and blend them in a food processor until they are crumb like.
Add the coconut oil, lemon juice, maple syrup (or honey) and the vanilla extract until it is smooth.
Add half of the strawberries and raspberries and process again until mixed.
Freeze for 2-3 hours to let it set.
Once done, allow 30 minutes to defrost before serving & remove from the tin and peel off the greaseproof paper and put on a plate.
Decorate with the remaining berries.
Store in the fridge.