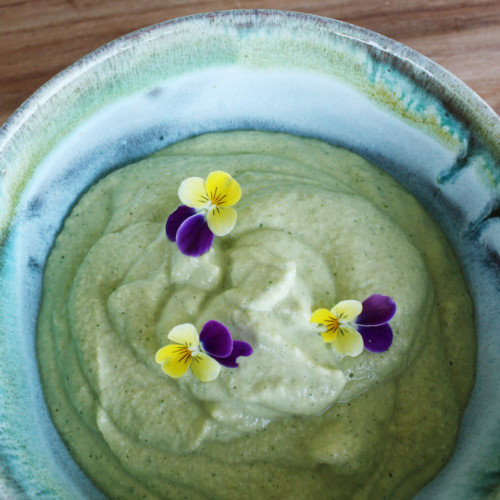 'No chickpea' courgette hummus
This courgette hummus dip is famously popular at dinner parties. Seriously, guests just can't get over how quick and easy it is to make. For those who struggle with digesting too many legumes, it is much lighter on the digestive system than eating them whole at mealtime. try them with some baked sweet potato fries, carrot batons, celery or a rainbow of sliced peppers!
Ingredients:
Serves enough for a small party.
1 jar of Tahini
2 grated courgettes
½ cup of Lemon juice
2 1/s tsp Sea salt
3 Garlic cloves crushed
Method:
Grate the courgettes and add the other ingredients into the blender or food processor.
Whizz it up on low speed, checking intermittently for consistency. Some people like it a little thicker, it's your call!
Serve with an array of vegetable sticks.
Tip: When serving for all ages, I love to whip out my kid-friendly shape cutters. A normal pepper? Absolutely not. A star shaped pepper? Gone in seconds…